Andrea Coombes recently wrote an excellent piece for Market Watch entitled "401(k) savers are confused and stressed."   The title of Andrea's article reminded me of the classic Led Zeppelin song Dazed and Confused.  Led Zeppelin is perhaps the greatest rock band of all-time.  Lead singer Robert Plant and guitarist Jimmy Page are true rock legends.  Dating myself a bit, I still have the original vinyl versions of Led Zeppelin II and Led Zeppelin III that I bought in my early teens.
Whether you prefer Andrea's article title or the title of the Led Zeppelin song, the confusion felt by many 401(k) investors is real and is an impediment to retirement success.
Schwab Survey 
The Market Watch article cited several findings from a Charles Schwab survey of 1,004 people who invest in a 401(k):
"But more than half of the 401(k) savers said their plan's investment options are more confusing than their health-care benefits, and 57% said they wish it were easier to choose among their plan's investing choices.
Forty-six percent of savers said they don't know what their best investment options are, and 34% said deciding how to invest in their 401(k) is causing them a lot of stress. (The survey respondents ranged in age from 25 to 75, and worked at companies with 25 or more employees.)"
Too many choices 
A 401(k) plan sponsor for whom I serve as advisor had a menu of over 150 distinct choices when we first started working them.   We have worked with the sponsor and the plan provider to pare down  the menu to three tiers that include access to Target Date Funds; a menu of 16 core individual mutual funds; and access to a brokerage link for those participants who prefer a purely self-directed approach.
A 401(k) with too many choices always reminds me of my frustration with many of the excellent family restaurants here in the Chicago area.  The menus are complete to the point of being like a small encyclopedia and all the choices look great.  Add to that a desert display when you walk in and making a final selection is often difficult.
Target Date Funds 
I've long had a love-hate relationship with Target Date Funds.  On the one hand I love the idea of a professionally managed, instantly diversified portfolio.  For young 401(k) savers like my 25 year daughter I think this is a great option.  She gets instant diversification and a portfolio that is appropriately aggressive for her age.
For investors in their 30s and 40s and beyond I'm not as sold on Target Date Funds.   By this time I'd hope that you've accumulated some investment assets and are ready to take charge of your financial future.  To me this means that you have a financial plan in place that includes an investment strategy tailored to match your individual financial goals.
If you decide to go the Target Date Fund route make sure that you understand the underlying investments of the funds as well as the fund's expense ratio.  Remember that you are not obligated to invest in the fund with the target date closest to your anticipated retirement date.  Lastly remember that Target Date Funds from different families with the same target date may be vastly different.  Do your homework before investing.
401(k) investing tips
In an earlier post on this blog, I listed 5 timeless tips for 401(k) investors:
Stick with it
Contribute as much as you can
View you 401(k) as part of your overall portfolio
Don't ignore your 401(k)
Use Target Date Funds with caution
To these tips I'd add two others, keep it simple and get outside help if you need it.
Many plans offer low cost index fund choices.  For example a relatively simple, but diversified portfolio could be constructed from say a Total U.S Stock Index fund, a Total International Stock Index fund, and a Total Bond Market Index fund.
If you need outside help to allocate your 401(k) as well as your other investments, get it.  Many 401(k) plans offer advice or managed accounts that are more tailored to the individual participant's situation than a Target Date Fund.  Beyond this consider hiring a qualified Fee-Only financial advisor to help you.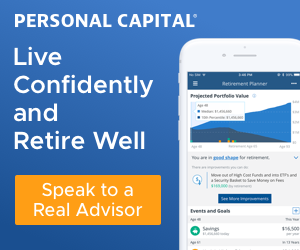 A 401(k) plan can be a daunting and intimidating investment vehicle.  Being dazed and confused is great when listening to Led Zeppelin.  However this state of mind has no place in plotting your financial future.
Approaching retirement and want another opinion on where you stand? Not sure if your investments are right for your situation? Need help getting on track? Check out my Financial Review/Second Opinion for Individuals service for detailed guidance and advice about your situation.
NEW SERVICE – Financial Coaching. Check out this new service to see if it's right for you. Financial coaching focuses on providing education and mentoring on the financial transition to retirement.
FINANCIAL WRITING. Check out my freelance financial writing services including my ghostwriting services for financial advisors.
Please contact me with any thoughts or suggestions about anything you've read here at The Chicago Financial Planner. Don't miss any future posts, please subscribe via email. Check out our resources page for links to some other great sites and some outstanding products that you might find useful.
Photo credit:  Flickr