Companies will use buyout packages for groups of employees from time-to-time to provide those employees an incentive to leave the company. The company may have a variety of reasons behind their desire to reduce their workforce, such as reducing expenses or realigning business units.
Many companies offer employees a buyout package to encourage them to leave the company. This is generally done to encourage voluntary departures when the organization is looking to reduce headcount. These offers can cover employers across all levels of experience, but are often structured as early retirement packages geared to older workers. Over the years I've been asked by Baby Boomer clients and friends whether they should accept this offer from their company. Almost without exception I've encouraged these folks to take the money and run. Here are 4 reasons to accept your company's buyout offer.
There's a target on your back 
If your company has identified you as somebody who might be a good candidate for a buyout offer this generally means you are on their list. In my experience I've invariably seen folks who have turned down the first offer finding themselves out of a job within a year or so.
The first offer is likely as good as it's going to get 
A number of years ago a friend called me to discuss a buyout offer he had received from his employer, Motorola. Given his age and the favorable terms of the buyout offer I strongly encourage him to take the package. He ended up not taking the offer and stayed with the company for a bit over a year afterwards. Sadly, he was let go and the financial terms of his separation were not nearly as favorable as they would have been had he taken the initial buyout.
Sweetened terms and incentives 
Every situation is different, but I've seen buyout offers that included such incentives as extended medical coverage, years of service added to a pension calculation, and additional severance pay over and above what an employee would have been entitled to based upon their years of service. Additional incentives might include training and job search help.  In many cases these buyouts can be incentives for older workers to take early retirement and the incentives are geared to areas like the ability to receive early pension payments.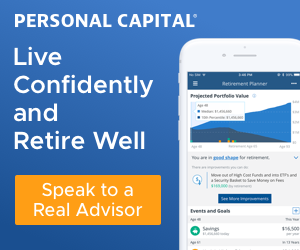 This could be a great opportunity
While most people don't like the idea of losing their job, a generous buyout might be a great opportunity for you. If you will continue to work and you are able to find a new job quickly the buyout could serve as a nice financial bonus for you. This situation might also serve as an opportunity to start your own business. If you were looking to retire in the near future this could be just the opportunity you were looking for.  I've had more than one client over the years joyously accept their company's early retirement incentive.
In analyzing whether to take the buyout you should at a minimum consider the following:
Your current financial situation, what impact will this have on my overall financial plan and my goals such as retirement and sending my kids to college?
What you might do next:  Retirement, self-employment, look for another job
If you will stay in the workforce what are your employment prospects?
Health insurance options.
How good are the incentives being offered?  Can you or should you try to negotiate a better package?
Corporate buyouts and early retirement packages are clearly here to stay.  If you are a corporate employee, especially one in the Baby Boomer or the Gen X age range, you should give some thought to what you would do if this situation were to present itself.
Were you offered a buyout or early retirement package? Do you need some help evaluating it? Do you need an independent opinion on your investments and where you stand in terms of retirement? Check out my Financial Review/Second Opinion for Individuals service. 
NEW SERVICE – Financial Coaching. Check out this new service to see if its right for you. Financial coaching focuses on providing education and mentoring on the financial transition to retirement.
FINANCIAL WRITING. Check out my freelance financial writing services including my ghostwriting services for financial advisors.
Please contact me with any thoughts or suggestions about anything you've read here at The Chicago Financial Planner. Don't miss any future posts, please subscribe via email. Check out our resources page for links to some other great sites and some outstanding products that you might find useful.
Photo credit: Wikipedia