Sorry to get your hopes up but I have no intention of paying you to meet with me.  I was looking for a topic to write about and thank goodness for the financial services industry.  The mail brought an invitation for a complimentary consultation with a local financial advisor.  As a thank you to prospective clients for their time the advisor is offering a $100 gift card to one of two local restaurants (both of which I like by the way).  My wife's reaction when I told her about was on the order of "… she's really going to pay someone to meet with her?" 
Regular readers of The Chicago Financial Planner might recall prior posts about financial dinner seminars.  I'm not a big fan.  This approach, however, intrigues me and dumbfounds me.
The economics for the registered rep 
If you stop and think about this it's pure genius as a business development ploy.  This advisor is clearly trying to sell financial products such as annuities, life insurance, and other products which would generate sales commissions for her.
Certainly the cost of the gift card pales in comparison to the potential commissions so even a mediocre closing rate would seem to make this a very cost effective sales promotion for her.
In fact this strikes me as a far more cost effective approach than a dinner seminar in that the registered rep gets to sit down one on one with a prospect vs. having to feed a meal to group and the other costs associated with a seminar.
Is this really a good way to select a financial advisor? 
One of the restaurants is really a favorite of ours and a $100 might even be enough to cover the cost of bringing one of our offspring with us.
If you go to one of these sessions be prepared to be sold financial products and also be prepared to say "… I need to think about this…"  At the very least do your online homework about the advisor offering this type of meeting incentive.  You can check out financial advisors at FINRA's Broker Check, BrightScope, and the CFP Board (if they are a CFP).
Check out NAPFA's guide to finding a financial advisor via the link on our Resources page (under the heading Financial Advice).
Questions to ask a financial advisor 
On a prior post on this blog, I wrote Choosing A Financial Advisor? – Ask These 6 Questions.  I suggested asking these six questions of your current or  a prospective financial advisor:
How do you get paid?
Are you the next Madoff?
Are we the exception or the norm for you?
What can you do for me?
What are your conflicts of interest?
Do you act in a fiduciary capacity towards your clients?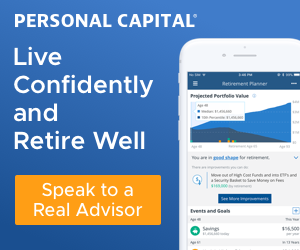 So would you meet with a financial advisor for $100? 
I'm really interested to learn whether a $100 would be an incentive for you to sit down with a financial advisor.  Please leave a comment or contact me directly with your thoughts.
Approaching retirement and want another opinion on where you stand? Not sure if your investments are right for your situation? Need help getting on track? Check out my Financial Review/Second Opinion for Individuals service for detailed guidance and advice about your situation.
NEW SERVICE – Financial Coaching. Check out this new service to see if it's right for you. Financial coaching focuses on providing education and mentoring on the financial transition to retirement.
FINANCIAL WRITING. Check out my freelance financial writing services including my ghostwriting services for financial advisors.
Please contact me with any thoughts or suggestions about anything you've read here at The Chicago Financial Planner. Don't miss any future posts, please subscribe via email. Check out our resources page for links to some other great sites and some outstanding products that you might find useful.
Photo credit:  Flickr