Update 3/22/2020 – This past week the Federal Reserve saw fit to prop-up money market funds in the wake of the economic turmoil from the coronavirus. Its important for investors to understand the rules surrounding any money market fund in which you hold money, either in your own account or within an employer-sponsored retirement plan like a 401(k). The original post below was posted on July 30, 2014.
The Securities and Exchange Commission (SEC) recently passed new rules governing money market funds. These rules are designed to combat liquidity problems should the economy experience another period of crisis such as in 2008. Here are a few items from these new money market rules that might impact you.  You might also check out this excellent piece by Morningstar's John Reckenthaler.
Floating NAV – Institutional Money Market Funds 
For institutional money market funds the stable $1 net asset value (NAV) per share will be gone. The NAV of these funds will be priced out to four decimal places and will be allowed to float.  Your shares may be worth more or less than what you paid for them upon redemption.
Again this applies to institutional money market funds. Retail money market funds, defined as funds owned by natural persons, along with government and Treasury-based money funds will retain their stable $1 NAV. From what I have been told, money market funds owned by participants within a 401(k) or similar retirement plan are considered to be retail funds as well. I'm not quite as sure with regard to an institutional share class money market fund held by an individual investor.
Liquidity Fees and Redemption Gates 
Both retail money market funds, again excluding funds investing in government and Treasury instruments and institutional funds, will be subject to liquidity fees and redemption gates (restrictions) under certain circumstances.
If liquid assets fall below 30%, a fund's board may impose a 2% fee on redemptions.  This is at their discretion.
If liquid assets fall below 10%, a fund's board must impose a 1% fee on redemptions.  This fee is mandatory under the new rules.
If liquid assets fall below 30%, a fund's board may suspend redemptions from the fund for up to 10 days.

 
How will these new money market rules impact you? 
Money market funds will have two years from the date the final SEC rules appear in the Federal Register to be in compliance with the floating NAV, liquidity fee, and redemption gate rules.
According to Benefits Pro:
"Nearly $3 trillion is invested in money-market funds. As of July 3, 2014, more than $800 billion was held in the institutional money-market funds affected by today's reforms, according to the SEC." 
Among the main users of institutional money market funds would be pension plans, foundations, and endowments. They will be the ones directly impacted by the change to a floating rate NAV; however the beneficiaries of these funds will ultimately be impacted should this change have a negative impact on the underlying portfolio.
The liquidity fees and redemption gates will directly impact individual investors.
A 1% or 2% fee on redemptions would be quite a hit to your balance, especially if viewed in terms of today's interest rates on money market funds in the range of 0.01%.
The ability to delay redemptions up to 10 days could also have an impact especially if you had written a check off of that account to pay your mortgage or some other bill.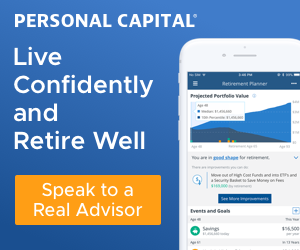 The true test will be if we experience the extreme conditions like those that marked the 2008-09 economic downturn. None the less as an investor it would behoove you to ask your bank, custodian, or financial advisor how these changes might impact any money market funds you hold and also if it makes sense to switch to another cash option.
Approaching retirement and want another opinion on where you stand? Not sure if your investments are right for your situation? Need help getting on track? Check out my Financial Review/Second Opinion for Individuals service for detailed guidance and advice about your situation.
NEW SERVICE – Financial Coaching. Check out this new service to see if it's right for you. Financial coaching focuses on providing education and mentoring on the financial transition to retirement.
FINANCIAL WRITING. Check out my freelance financial writing services including my ghostwriting services for financial advisors.
Please contact me with any thoughts or suggestions about anything you've read here at The Chicago Financial Planner. Don't miss any future posts, please subscribe via email. Check out our resources page for links to some other great sites and some outstanding products that you might find useful.
Photo credit: NoONBRAND on Unsplash