Several 401(k) lawsuits against major employers have been in the news this year. These suits are about high fees, conflicts of interest and plan sponsors failing to live up to their fiduciary obligations.
Ameriprise Financial settled a suit that alleged that the firm offered a number of its own proprietary mutual funds in the company's 401(k) plan and collected revenue sharing payments on these funds from an Ameriprise subsidiary.
The U.S. Supreme Court ruled in Tibble vs. Edison International that the large utility company had a duty to monitor the investments offered in the plan no matter how long along they were initially added to the plan. One of the issues here surrounds the fact that lower cost share classes of these funds became available but the plan stayed with the higher cost retail share class.
Most recently Boeing settled a lawsuit that was first filed in 2006 for $57 million. The suit alleged that the company had breached its fiduciary duty to its employees by using high cost and risky investment options in the plan and by allowing the plan's record keeper to charge employees and retirees excessive fees.
While all of this may be interesting, you may be asking what does any of this have to do with me? Here are 5 reasons 401(k) lawsuits matter to you.
Plan Sponsors have a fiduciary obligation 
These and a growing number of 401(k) related lawsuits have reaffirmed that retirement plan sponsors have a fiduciary obligation to act in the best interests of the plan participants. This includes:
The selection and monitoring of the mutual funds (or other investment vehicles) offered in the plan.
The selection and monitoring of the service providers selected for the plan.
All costs and fees associated with the plan.
Moreover plan sponsors should have a process in place to manage all aspects of the plan.
Mutual Fund share classes 
Several of the lawsuits centered on plan sponsors offering expensive retail share classes of funds when lower cost share classes were available. These higher cost share classes might throw off more revenue sharing and other fees to the plan but they are more expensive for the plan participants. It behooves plan sponsors more now than ever to offer the lowest cost share classes of a given fund available to them.
Numerous studies have shown the connection between lower investment costs and investment return. Well-run 401(k) plans strive to keep investment costs down and one way to do this is to ensure that the plan offers the lowest mutual fund share classes available.
Duty to monitor 
As shown in the Tibble versus Edison ruling the Supreme Court said plan sponsors have a duty to continue to monitor the investments offered in the plan long after they may have been initially offered. This dovetails into an ongoing duty of plan sponsors to monitor the investments offered to you to ensure the costs are reasonable and that they meet a set of criteria.
Typically a 401(k) that is well-monitored and managed via a consistent investment process will tend to offer a better investment line-up to their participants.
Manage plan expenses 
Boeing recently settled the second largest 401(k) suit in history at $57 million. In part the allegations included that Boeing allowed its outside record keeper to charge employees and retirees excessive fees.
This and other suits underscore the responsibility of plan sponsors to manage 401(k) plan costs and the activities of plan providers such as an outside record keeper. To the extent that administrative expenses are paid out of plan assets plan sponsors who strive to keep these expenses low are doing the right thing for their employees.
Plan Sponsors are getting it 
While this is not a blanket statement as there are still plenty of lousy 401(k) plans out there, there is evidence that plan sponsors are getting the message that they have a responsibility to the plan's participants.
As an example mutual fund expenses in 401(k) plans have been declining for the past 15 years. Fewer companies are mandating the use of company stock in their 401(k) plans and a 2014 Supreme Court ruling will certainly help keep this trend going.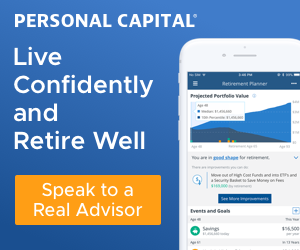 The Bottom Line 
Retirement plan sponsors have a fiduciary obligation to act in the best interests of the plan's participants. A number of 401(k) lawsuits in recent years have served to reinforce this duty and this is a good thing for those participating in 401(k) plans. As a plan participant become knowledgeable about the investments offered in your plan and how much the plan is costing you. If you have concerns raise them in a constructive fashion to your employer.
Approaching retirement and want another opinion on where you stand? Not sure if your investments are right for your situation? Need help getting on track? Check out my Financial Review/Second Opinion for Individuals service for detailed guidance and advice about your situation.
NEW SERVICE – Financial Coaching. Check out this new service to see if it's right for you. Financial coaching focuses on providing education and mentoring on the financial transition to retirement.
FINANCIAL WRITING. Check out my freelance financial writing services including my ghostwriting services for financial advisors.
Please contact me with any thoughts or suggestions about anything you've read here at The Chicago Financial Planner. Don't miss any future posts, please subscribe via email. Check out our resources page for links to some other great sites and some outstanding products that you might find useful.