After a strong finish in 2020 and very solid returns in 2021, we've seen a lot of market volatility so far in 2022. The S&P 500 index was down about 17.6% on a year-to-date basis as of Friday's close. The combination of higher inflation, higher interest rates and the situation in Ukraine are all fueling this market volatility. Nobody can predict how long this will last. Regardless, here are five things you should do during a stock market correction.
Do nothing
Assuming that you have a financial plan with an investment strategy in place there is really nothing to do at this point. Ideally you've been rebalancing your portfolio along the way and your asset allocation is largely in line with your plan and your risk tolerance.  You should continue to monitor your portfolio and make these types of adjustments as needed. Making moves in reaction to a stock market correction (official or otherwise) is rarely a good idea.  At the very least wait until the dust settles.  As Aaron Rodgers told the fans in Green Bay after the Packers bad start in 2016, relax. They went on to win their division before losing in the NFC title game.  Sound advice for fans of the greatest team on the planet and investors as well.
Review your mutual fund holdings
I always look at rough market periods as a good time to take a look at the various mutual funds and ETFs in a portfolio. What I'm looking for is how did they hold up compared to their peers during the market downturn. For example during the 2008-2009 market debacle I looked at funds to see how they did in both the down market of 2008 and the up market of 2009. If a fund did worse than the majority of its peers in 2008 I would expect to see better than average performance in the up market of 2009. If there was under performance during both periods to me this was a huge red flag.
Don't get caught up in the media hype
If you watch CNBC long enough you will find some expert to support just about any opinion about the stock market during any type of market situation. This can be especially dangerous for investors who might already feel a sense of fear when the markets are tanking.  I'm not discounting the great information CNBC and the rest of the financial media provides, but you need to take much of this with a grain of salt. This is a good time to lean on your financial plan and your investment strategy and use these tools as a guide.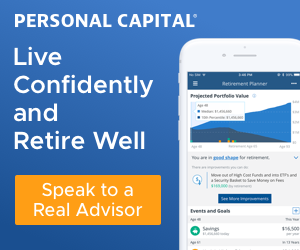 Focus on risk
Use stock market corrections and downturns to assess your portfolio's risk and more importantly your risk tolerance. Assess whether your portfolio has held up in line with your expectations. If not perhaps you are taking more risk than you had planned.  Also assess your feelings about your portfolio's performance. If you find yourself feeling unduly fearful about what is going on perhaps it is time to revisit your allocation and your financial plan once things settle down.
Look for bargains
If you had your eye on a particular stock, ETF, or mutual fund before the market dropped perhaps this is the time to make an investment. I don't advocate market timing but buying a good long-term investment is even more attractive when it's on sale so to speak.
Markets will always correct at some point.  Smart investors factor this into their plans and don't overreact. Be a smart investor.
Approaching retirement and want another opinion on where you stand? Not sure if your investments are right for your situation? Need help getting on track? Check out my Financial Review/Second Opinion for Individuals service for detailed guidance and advice about your situation.
NEW SERVICE – Financial Coaching. Check out this new service to see if it's right for you. Financial coaching focuses on providing education and mentoring on the financial transition to retirement.
FINANCIAL WRITING. Check out my freelance financial writing services including my ghostwriting services for financial advisors.
Please contact me with any thoughts or suggestions about anything you've read here at The Chicago Financial Planner. Don't miss any future posts, please subscribe via email. Check out our resources page for links to some other great sites and some outstanding products that you might find useful.
Photo by Austin Distel on Unsplash