A Roth IRA conversion can be a good idea for many investors. Whether or not they are a good idea for you in 2020 or in any year will depend upon your unique situation. That said, 2020 is shaping up as a year where a number of factors that could make a Roth IRA conversion desirable for many people are all coming together.
What is a Roth conversion? 
A Roth IRA conversion is a conversion of some or all of the money in a traditional IRA account to a Roth IRA account. The funds converted will be taxed with the exception of value of any after-tax contributions made to the account.
A Roth conversion may also be an option within a 401(k) or a 403(b) plan that offers a Roth option. This will be subject to the rules of the plan, it's best to check with the plan administrator.
Benefits of a Roth conversion 
The main benefit of a Roth conversion is typically the ability of the account owner to make tax-free withdrawals from the account in retirement if certain requirements are met. A related benefit is tax diversification for someone who holds the bulk of their retirement savings in traditional IRAs or 401(k)s.
From an estate planning perspective, Roth IRAs are not subject to required minimum distributions, which offers a number of advantages for those who don't need to money from the distributions and who want to preserve their IRA accounts for their heirs.
Due to a combination of circumstances, 2020 might be a desirable year in which to do a Roth conversion if this strategy otherwise fits your situation.
Roth conversions in 2020 
Entering 2020, two factors were already in place that potentially make a Roth conversion desirable:
Based on the circumstances arising out of the coronavirus pandemic, two other factors have emerged in 2020 that serve to make a Roth conversion potentially desirable:
Let's take a look at these factors in detail.
Lower tax rates 
The lower federal tax rates arising out of the tax reform that began with the 2018 tax year make it cheaper to convert to a Roth, all else being equal. Converting the same amount in 2020 will result in a lower tax bill than under the old tax rates.
The SECURE Act and inherited IRAs 
The SECURE Act drastically changed the rules for most non-spousal beneficiaries of inherited IRAs who inherit these accounts on or after January 1, 2020. In the past these beneficiaries could take required minimum distributions based on their own life expectancy. For beneficiaries who were younger than the original account owner, they were able to stretch out the benefits of tax-deferred growth of these accounts for a number of years.
With the rule changes, most non-spousal beneficiaries now must withdraw the entire value of the account within ten years and pay taxes on the withdrawals. This can vastly diminish the value of the account for these beneficiaries.
Inherited Roth IRAs are still subject to the 10-year withdrawal rule for most non-spousal beneficiaries, but there are no taxes on withdrawals if certain requirements are met.
The decision whether or not you want to do the Roth conversion during your lifetime in order to provide the benefit of tax-free withdrawals for your beneficiaries can be a complicated one. You will need to factor in your own tax situation, was well as the potential tax situation of your intended beneficiaries.
Lower account valuations 
At the time this was written, we've seen a significant drop in the stock market from its highs reached in February of 2020, though the market has erased some of these losses over the past couple of weeks.
The advantage of lower account valuations in doing a Roth conversion is that a higher percentage of the account's value can be converted. For those who wish to convert their entire account they can do so and pay taxes on a lower conversion amount. This offers the potential for growth under the Roth umbrella with tax-free withdrawals of these appreciated funds in retirement.
The waiver of RMDs for 2020 
As part of the CARES Act, RMDs are waived for 2020 for IRAs, 401(k)s and other retirement accounts. This includes not only RMDs for the account holders, but also for inherited IRA account beneficiaries.
Where this can come into play in terms of a Roth conversion is instead of taking the amount of your RMD for the year, you might consider converting that amount to a Roth IRA. You will still pay the same amount in taxes; these dollars will now be in a Roth account allowed to grow tax-free and these dollars will not subject to an RMD for 2021 or beyond.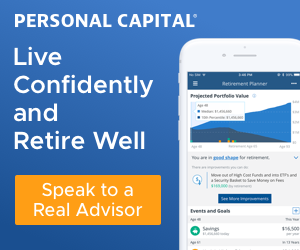 The Bottom Line 
If a Roth IRA conversion is right for your situation, 2020 is a good year to do the conversion. The factors mentioned above have created a favorable environment for Roth conversions. If you work with a financial advisor they can help decide if a Roth conversion is right for you and to make sure everything is executed correctly if you move forward.
Photo by Carlos Muza on Unsplash
Concerned about the stock market's volatility? Approaching retirement and want another opinion on where you stand? Not sure if your investments are right for your situation? Need help getting back on track? Check out my Financial Review/Second Opinion for Individuals service for detailed guidance and advice about your situation.
NEW SERVICE – Financial Coaching. Check out this new service to see if it's right for you. Financial coaching focuses on providing education and mentoring on the financial transition to retirement. We can design a full coaching program or do a one-time call to discuss your situation.
FINANCIAL WRITING. Check out my freelance financial writing services including my ghostwriting services for financial advisors.
Please contact me with any thoughts or suggestions about anything you've read here at The Chicago Financial Planner. Don't miss any future posts, please subscribe via email. Check out our resources page for links to some other great sites and some outstanding products that you might find useful.