This was already a year of change for those impacted by required minimum distributions (RMDs). The SECURE Act signed into law at the end of 2019 includes some significant changes in RMDs starting in 2020. The CARES Act (passed in the wake of the coronavirus pandemic) included additional changes that apply only to 2020. Below is a discussion of some major changes for required minimum distributions in 2020 and what you need to know.
The CARES Act and RMDs
The CARES Act is a stimulus package geared in large part to providing relief for businesses, but it did contain some portions directed at individuals. One such piece is the waiver of RMDs for 2020.
This waiver includes 2020 RMDs for those who reached age 70 ½ prior to January 1, 2020 and were required to take them, this includes those who reached age 70 ½ in 2019 and who would have been required to take their first RMD on April 1 of 2020.
The waiver also applies to those who otherwise would have needed to commence their RMDs this year due to reaching the age of 72 as mandated by the rules in the SECURE Act. This effectively delays the commencement of their RMD a few years beyond their expectations prior to the SECURE Act.
The waiver applies to RMDs from IRAs, 401(k)s, 403(b)s and other types of retirement plans. Additionally, the waiver applies to those who would otherwise be required to take their RMD as the beneficiary of an inherited IRA.
Those who wish to make charitable contributions using the qualified charitable distribution (QCD) feature of their normal RMDs from an IRA can still do so. The amount donated to charity will still be exempt from federal taxes up to the donation limits. A benefit of doing this in 2020 is that it can serve to reduce their IRA balance and potentially lower the amount of future RMDs.
For those who have already taken their RMDs for 2020, the IRS recently issued new guidance on undoing these RMDs. For those who took their RMDs from January 1 through June 30, 2020, they can be repaid into a qualifying retirement account through August 31, 2020.
This means that any RMD taken in the first half of 2020 can be repaid into a qualifying retirement account. This will generally include an IRA, a 401(k), a 403(b) and another qualifying account. It doesn't necessarily need to be repaid into the same account, though in the case of an IRA distribution going into an employer-sponsored retirement plan you will want to be sure that the plan will accept this money.
The one rollover per 12-month period limitation on IRAs will not apply to these rollovers. Note this relief does not apply to any distribution amounts that were taken in excess of what would have been your RMD amount for 2020.
Unlike the original rules on undoing RMDs, this now applies to beneficiaries who took an RMD from an inherited IRA. The funds taken from the inherited IRA must be redeposited back into the account from which they were taken in this case.
As with the original rules, RMDs that apply to a defined benefit pension plan cannot be undone, nor is there any CARES Act waiver for these RMDs.
For those who wish to or need to make withdrawals from their retirement accounts they can of course continue to do so. There were other changes to retirement accounts enacted under the CARES Act, including relaxed rules on 401(k) loans and on withdrawals from retirement accounts to help those impacted by COVID-19.
RMDs and the SECURE Act 
This was already a year of change for required minimum distributions. The SECURE Act raised the age to commence RMDs, called the required beginning date (RBD), from IRAs, 401(k)s and other retirement accounts from 70 ½ to 72 for those who turned 70 ½ on or after January 1, 2020. For those who would normally have commenced taking their RMDs in 2020 upon reaching age 70 ½, this pushed the requirement back by two years.
QCDs
The SECURE Act did not change the age for qualified charitable distributions from age 70 ½, so even though they do not have to take their RMDs until age 72, those who wish do so can still make a charitable contribution via a distribution from their traditional IRA account up to the $100,000 limit and the distribution will not be subject to federal income taxes.
Inherited IRAs 
One of the biggest changes for IRAs in the SECURE Act pertains to inherited IRAs. Non-spousal beneficiaries of inherited IRAs prior to January 1, 2020 could stretch these accounts using RMDs based on their life expectancy. To the extent the beneficiary was younger than the original account owner this could allow them to stretch the RMDs out for many years while the value of the IRA grew tax-deferred.
Under the SECURE Act, most non-spousal beneficiaries of an IRA will now be required to withdraw all funds from the account within a ten-year period. This means that in many cases a higher percentage of the account will go towards taxes than in the past. For example, if a parent passes their IRA to an adult child, that child will need to take a full distribution from the account within ten years and pay the income taxes that will be due. If this child is in their 40s or 50s and in their peak earning years, the amount of any distributions will be added onto their earned income and potentially be taxed at a much higher rate than they would have been in the past.
Beneficiaries, known as eligible designated beneficiaries, will still be able to take distributions from an inherited IRA using RMDs. These beneficiaries include:
Surviving spouses
A minor child of the deceased IRA account owner
A beneficiary who is no more than ten years younger than the deceased IRA account owner
A beneficiary who is deemed to be chronically ill
This provision is expected to result in changes to the estate planning of many IRA account owners in the coming years.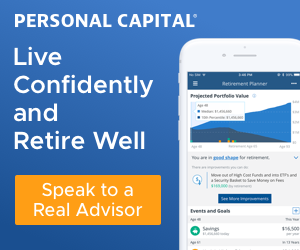 The Bottom Line 
Between the planned changes under the SECURE Act and the unplanned changes under the CARES Act, those normally faced with taking RMDs have a number of changes to be aware for 2020 and beyond. It's a good idea to consult with your financial or tax advisor to ensure that you understand how these rules apply to your situation.
How has the volatility in the stock market impacted your investments and your financial plan? Approaching retirement and want another opinion on where you stand? Not sure if your investments are right for your situation? Need help getting on track? Check out my Financial Review/Second Opinion for Individuals service for detailed guidance and advice about your situation.
NEW SERVICE – Financial Coaching. Check out this new service to see if its right for you. Financial coaching focuses on providing education and mentoring for the financial transition to retirement.
FINANCIAL WRITING. Check out my freelance financial writing services including my ghostwriting services for financial advisors.
Please contact me with any thoughts or suggestions about anything you've read here at The Chicago Financial Planner. Don't miss any future posts, please subscribe via email. Check out our resources page for links to some other great sites and some outstanding products that you might find useful.
Photo by Sharon McCutcheon on Unsplash