The PBS Frontline documentary The Retirement Gamble has sparked a lot of discussion, both pro and con.  One thing that is clear, the show contributed to the discussion about the lack of retirement readiness among many in the United States.  I'm hardly an expert in behavioral finance, but I do know that in order for investors to be able to focus on planning for their retirement they need to adopt  the right mindset.
Lose the victim mentality
I saw a lot of this on the PBS special and see this written about frequently in the press.  The last few years especially have been rough on many of us saving for retirement.  Job losses; the financial crises; the Flash Crash; the realization that not all financial advisors have their client's best interests at heart; the mutual fund scandals of the middle part of the last decade might all be good excuses to feel like a victim.
As my wife used to say to our kids on the soccer field (when they had a minor injury) "…suck it up and get back in the game…"  If you feel like a victim you likely will end up as one.  Right or wrong saving for retirement is on you, deal with it.
Drink your own flavor of Kool Aid 
I love index funds and ETFs and use them extensively throughout my practice.  They comprise the majority of the assets for which I provide advice.  I don't, however, use passive index products exclusively.  There are solid actively managed funds that in my opinion warrant inclusion in some client portfolios.
There are some folks out there who have an almost cult-like devotion to indexing and John Bogle.  Mr. Bogle deserves all of the respect and admiration that he gets and then some.  My point is that no single way of doing things is always right in all cases.  It's OK to mix and match funds, ETFs, active, and passive strategies, as well as other vehicles as long as they fit your financial plan and your needs.  Don't let anyone put you down because you disagree with their way of doing things.
Focus on the future, don't dwell on the past 
The past is in the books.  Maybe you didn't save enough perhaps you invested in all of the wrong places.  Perhaps you had a greedy "financial guy" whose focus was on selling you products that enriched their bottom line at your expense.  Don't forget your past mistakes, learn from them, but don't dwell on them.
All you can do in the financial planning and investing world is move forward from wherever you are now.
Find a fee-only financial advisor who puts your interests first.
Get a financial plan in place with appropriate goals and strategies.
Review your investing strategy.
Beef up your retirement savings.
Manage your career.
Take charge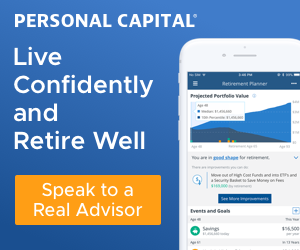 Our retirement savings system puts the responsibility for accumulating enough for retirement on us.  Get in the game make sure you have the right mindset and attitude to be successful.
Approaching retirement and want another opinion on where you stand? Not sure if your investments are right for your situation? Need help getting on track? Check out my Financial Review/Second Opinion for Individuals service for detailed guidance and advice about your situation.
NEW SERVICE – Financial Coaching. Check out this new service to see if it's right for you. Financial coaching focuses on providing education and mentoring on the financial transition to retirement.
FINANCIAL WRITING. Check out my freelance financial writing services including my ghostwriting services for financial advisors.
Please contact me with any thoughts or suggestions about anything you've read here at The Chicago Financial Planner. Don't miss any future posts, please subscribe via email. Check out our resources page for links to some other great sites and some outstanding products that you might find useful.
Photo credit:  Flickr