Many investors do not understand how their financial advisor is compensated.  It is important that all clients fully understand how their financial advisor is compensated and how much this relationship is truly costing them.
The three basic financial advisor compensation models 
Commissions: The advisor is compensated for the sale of investments, insurance, or other financial products. Compensation is paid by the firm that provides the financial product, usually a mutual fund or an insurance company. This may be in the form of an up-front charge, trailing (ongoing) fees or a combination of both. Other names for commissions include front-end loads (A share mutual funds are an example), 12b-1 fees that serve as trailing commissions on some mutual funds and commissions paid to advisors for the sale of insurance products.
Fee-based: Typically, the advisor will charge a fee for putting together a financial plan for you. If you chose to implement the recommendations in the plan, such as the purchase of insurance, an annuity, or investments, the implementation will typically be done via the sale of commissioned products. Fee-based is often referred to as fee and commission as well.
Fee-based took on a whole new significance in light of the DOL fiduciary rules implemented a few years ago, then largely repealed by the Trump administration. Many firms have moved clients to fee-based or brokerage wrap accounts. The fee part arises from the wrap fee (typically a percentage of assets) charged to the client. Many of these accounts use mutual funds that throw off 12b-1 fees or other types of revenue sharing to the brokerage firm.
Fee-only: The advisor charges a fee for the services rendered. This can be one-time or ongoing based upon the nature of your relationship and the services rendered. Fees may be hourly, flat or retainer based, or based upon a percentage of the assets under advisement.
Why should you care how your advisor is paid? Because his/her compensation can impact the choice of the products recommended to you and your return from those products.
An advisor who is paid via commissions will likely recommend those products that offer him a commission or sales load. Sales people generally sell what they are compensated to sell. Commissions can therefore result in a huge conflict of interest for your advisor. Does she suggest the very best and lowest cost products, or does she suggest those products that pay her the highest commission?
Fee-only advisors do not have this inherent conflict of interest because they are paid by the client, not the financial product provider. They are free to suggest the best investment vehicles and financial products for each client's individual situation.
Should compensation be the only metric used to select a financial advisor?
Of course not, but the advisor's compensation should be made crystal clear to you. When interviewing an advisor ask very direct questions.
Ask them to detail ALL sources of compensation. These might include up-front commissions or sales loads; deferred or trailing commissions; surrender charges if you opt out of the mutual fund or annuity too early; a wrap fee on your overall investment account; or a myriad of other fees and charges in various combinations.
This extends to fee-only advisors as well. Be sure to understand how much you will be paying for their advice and what types of investing costs you can expect to incur.
While you will not be writing a check for any commissions or product-based fees, make no mistake you are paying the freight. Excessive commissions or expenses serve to directly reduce your return on investment.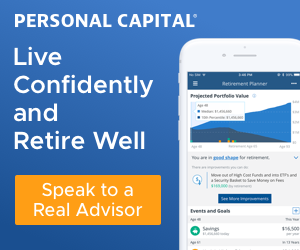 Approaching retirement and want another opinion on where you stand? Not sure if your investments are right for your situation? Need help getting on track? Check out my Financial Review/Second Opinion for Individuals service for detailed guidance and advice about your situation.
NEW SERVICE – Financial Coaching. Check out this new service to see if it's right for you. Financial coaching focuses on providing education and mentoring on the financial transition to retirement.
FINANCIAL WRITING. Check out my freelance financial writing services including my ghostwriting services for financial advisors.
Please contact me with any thoughts or suggestions about anything you've read here at The Chicago Financial Planner. Don't miss any future posts, please subscribe via email. Check out our resources page for links to some other great sites and some outstanding products that you might find useful.
Photo credit: Wikipedia