Annuities are often touted as the "cure" for all that ails your retirement.  Baby Boomers and retirees are the prime target market for the annuity sales types. You've undoubtedly heard many of these pitches in person or as advertisements. The pitches frequently pander to the fears that many investors still feel after the last stock market decline. After all, what's not to like about guaranteed income?
What is an annuity?
I'll let the Securities and Exchange Commission (SEC) explain this in a quote from their website:
"An annuity is a contract between you and an insurance company that is designed to meet retirement and other long-range goals, under which you make a lump-sum payment or series of payments. In return, the insurer agrees to make periodic payments to you beginning immediately or at some future date.
Annuities typically offer tax-deferred growth of earnings and may include a death benefit that will pay your beneficiary a specified minimum amount, such as your total purchase payments. While tax is deferred on earnings growth, when withdrawals are taken from the annuity, gains are taxed at ordinary income rates, and not capital gains rates. If you withdraw your money early from an annuity, you may pay substantial surrender charges to the insurance company, as well as tax penalties.
There are generally three types of annuities — fixed, indexed, and variable. In a fixed annuity, the insurance company agrees to pay you no less than a specified rate of interest during the time that your account is growing. The insurance company also agrees that the periodic payments will be a specified amount per dollar in your account. These periodic payments may last for a definite period, such as 20 years, or an indefinite period, such as your lifetime or the lifetime of you and your spouse.
In an indexed annuity, the insurance company credits you with a return that is based on changes in an index, such as the S&P 500 Composite Stock Price Index. Indexed annuity contracts also provide that the contract value will be no less than a specified minimum, regardless of index performance.
In a variable annuity, you can choose to invest your purchase payments from among a range of different investment options, typically mutual funds. The rate of return on your purchase payments, and the amount of the periodic payments you eventually receive, will vary depending on the performance of the investment options you have selected.
Variable annuities are securities regulated by the SEC. An indexed annuity may or may not be a security; however, most indexed annuities are not registered with the SEC. Fixed annuities are not securities and are not regulated by the SEC. You can learn more about variable annuities by reading our publication, Variable Annuities: What You Should Know."
What's good about annuities?
In an uncertain world, an annuity can offer a degree of certainty to retirees in terms of receiving a fixed stream of payments over their lifetime or some other specified period of time. Once you annuitize there's no guesswork about how much you will be receiving, assuming that the insurance company behind the product stays healthy.
Watch out for high and/or hidden fees 
The biggest beef about annuities are the fees, which are often hidden or least difficult to find. Many annuity products carry fees that are pretty darn high, others are much more reasonable. In general, the lack of transparency regarding the fees associated with many annuity contracts is appalling.
There are typically several layers of fees in an annuity:
Fees connected with the underlying investments.  In a variable annuity there are fees connected with the underlying sub-account (accounts that resemble mutual funds) similar to the expense ratio of a mutual fund. In a fixed annuity the underlying fees are typically the difference between the net interest rate you will receive vs. the gross interest rate earned.  In the case of an indexed annuity product the fees are just plain murky.
Mortality and expense charges are fees charged by the insurance company to cover their costs for guaranteeing a stream of income to you. While I get this and understand it, the wide variance in these and other fees across the universe of annuity contracts and the insurance companies that provide them makes me shake my head.
Surrender charges are fees that are designed to keep you from withdrawing your funds for a period of time.  From my point of view these charges are heinous whether in an annuity, a mutual fund, or anyplace else. If you are considering an annuity and the product has a surrender charge, avoid it. I'm not advocating withdrawing money early from an annuity, but surrender charges also restrict you from exchanging a high cost annuity into one with a lower fee structure. Essentially these fees serve to ensure that the agent or rep who sold you the high fee annuity (and the insurance company) continue to benefit by placing handcuffs on you in terms of sticking with the policy.
Who's really guaranteeing your annuity? 
When you purchase an annuity, your stream of payments is guaranteed by the "full faith and credit" of the underlying insurance company.  This differs from a pension that is annuitized and backed by the PBGC, a governmental entity, up to certain limits.
Outside of the most notable failure, Executive Life in the early 1990s, there have not been a high number of insurance company failures. In the case of Executive Life, thousands of annuity recipients were impacted in the form of greatly reduced annuity payments which in many cases permanently impacted the quality of their retirement.
Insurance companies are regulated at the state level; state insurance departments are generally the backstop in the event of an insurance company failure. In most cases you will receive some portion of the payment amount that you expected, but there is often a delay in receiving these payments.
The point is not to scare anyone from buying an annuity but rather to remind you to perform your own due diligence on the underlying insurance company.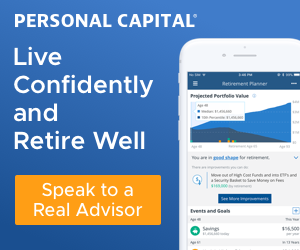 Should you buy an annuity? 
Annuities are not a bad product as long as you understand what they can and cannot do for you. Like anything else you need to shop for the right annuity. For example, an insurance agent or registered rep is not going to show you a product from a low cost provider who offers a product with ultra-low fees and no surrender charges because they receive no commissions.
An annuity can offer diversification in your retirement income stream. Perhaps you have investments in taxable and tax-deferred accounts from which you will withdraw money to fund your retirement. Adding Social Security to the mix provides a government-funded stream of payments. A commercial annuity can also be of value as part of your retirement income stream, again as long as you shop for the appropriate product.
Annuities are generally sold rather than bought by Baby Boomers and others. Be a smart consumer and understand what you are buying, why a particular annuity product (and the insurance company) are right for you, and the benefits that you expect to receive from the annuity. Properly used, an annuity can be a valuable component of your retirement planning efforts. Be sure to read ALL of the fine print and understand ALL of the expenses, terms, conditions and restrictions before writing a check.
Approaching retirement and want another opinion on where you stand? Not sure if your investments are right for your situation? Need help getting on track? Check out my Financial Review/Second Opinion for Individuals service for detailed guidance and advice about your situation.
NEW SERVICE – Financial Coaching. Check out this new service to see if it's right for you. Financial coaching focuses on providing education and mentoring on the financial transition to retirement.
FINANCIAL WRITING. Check out my freelance financial writing services including my ghostwriting services for financial advisors.
Please contact me with any thoughts or suggestions about anything you've read here at The Chicago Financial Planner. Don't miss any future posts, please subscribe via email. Check out our resources page for links to some other great sites and some outstanding products that you might find useful.
Photo credit:  Flickr