Today was an ugly day in the stock market. The S&P 500 declined by 2.44% and the Dow dropped 1.45%. Much of this decline was fueled by the huge decline in Facebook's parent's shares. Meta Platforms, Inc. (ticker FB) saw its share price decline by a stunning 26.39% in a single day on the heels of its Q4 earnings report. At the end of 2021, Meta shares comprised 1.96% of the Vanguard S&P 500 Index ETF (ticker VOO).
Today's decline is on top of high levels of market volatility that we've seen so far in 2022.
My thoughts on how investors should react to this type of stock market decline haven't changed since I first wrote this post a number of years ago.
Breathe 
Cable news networks like CNBC provide extensive coverage and analysis on days with a steep stock market decline like we saw today. It's easy to get caught up in all of this.. Don't let yourself be sucked in and rattled.
Step back, take a deep breath and relax.
Take stock of where you are 
Review your accounts and assess the extent of the damage that has been done. Investors who are well-diversified may be hurt but generally not to the extent of those who are highly allocated to stocks.
Review your asset allocation 
With the tremendous year for stocks in in 2021, many investors are likely still in a good long-term position. If you haven't done so recently, perhaps it is time to review your asset allocation and make some adjustments. Proper diversification is great way to reduce investment risk. This is a good time to rebalance your portfolio back to your target asset allocation if needed as well.
Go shopping 
Market declines can create buying opportunities. If you have some individual stocks, ETFs or mutual funds on your "wish list" this is the time to start looking at them with an eye towards buying at some point. It is unrealistic to assume you will be able to buy at the very bottom so don't worry about that.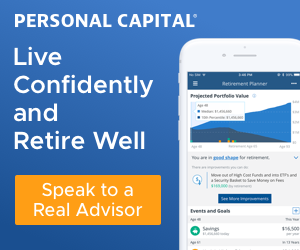 Before making any investment be sure that it fits your strategy and your financial plan. Also make sure the investment is still a solid long-term holding and that it is not cheap for reasons other than general market conditions.
The Bottom Line 
Steep and sudden stock market declines can be unnerving. Don't panic and don't let yourself get caught up in all of the media hype. Stick to your plan, review your holdings and make some adjustments if needed. Nobody knows where the markets are headed but those who make investment decisions driven by fear usually regret it.
Approaching retirement and want another opinion on where you stand? Not sure if your investments are right for your situation? Need help getting on track? Check out my Financial Review/Second Opinion for Individuals service for detailed guidance and advice about your situation.
NEW SERVICE – Financial Coaching. Check out this new service to see if its right for you. Financial coaching focuses on providing education and mentoring regarding the financial transition to retirement.
FINANCIAL WRITING. Check out my freelance financial writing services including my ghostwriting services for financial advisors.
Please contact me with any thoughts or suggestions about anything you've read here at The Chicago Financial Planner. Don't miss any future posts, please subscribe via email. Check out our resources page for links to some other great sites and some outstanding products that you might find useful.