Corporate pension buyout offers have been in the news in recent years with companies like Hartford Financial Services offering lump-sum payment options to vested former employees and with Boeing offering a choice of lump-sum or annuity payments to a similar group. Note these offers are not available to retirees who have already taken their pension benefit.
The answer to the question of whether you should accept a pension buyout offer versus taking your pension as a lifetime stream of monthly payments is that it depends upon your situation. Here are a few things to consider.
Are they sweetening the deal? 
Perhaps the lump-sum is a bit larger, and in the case of the Boeing offer the annuity payments were a bit better as well. Or perhaps there normally wouldn't be a lump-sum option available from the pension plan so this in and of itself is an incentive.
Remember the incentive for the companies offering these deals is to get rid of these future pension liabilities. The potential cost savings and impact on their future profitability is huge. 
Can you manage the lump-sum? 
The decision to take your pension as a lump-sum vs. a stream of payments is always a tough decision. A key question to ask yourself is whether you are equipped to manage a lump-sum payment. Ideally you would be rolling this lump-sum into an IRA account and investing it for your retirement. Are you comfortable managing this money?  If not are you working with a trusted financial advisor who can help you?
There has been much written about financial advisors who troll large organizations (both governmental and corporate) looking for large numbers of folks with lump-sums to rollover. In some cases, these advisors have moved this rollover money into investments that are wholly inappropriate for these investors. As always be smart with your money and with your trust.  Be informed and ask lots of questions.
Do you have concerns about the company's financial health? 
Do you have doubts about the future solvency of the organization offering the pension? This pertains to both a public entity (can you say Detroit?) and to for-profit organizations like Hartford Financial and Boeing. In the latter case pension payments are guaranteed up to certain monthly limits set by the PBGC. If you were a high-earner and your monthly payment exceeds this limit you could see your monthly payment reduced.
While I am not familiar with the financial state of either Hartford Financial or Boeing I'm guessing their financial health is not a major issue. If you receive a buyout offer you might consider taking it if you have concerns that your current or former employer may run into financial difficulties down the road.
Who guarantees the annuity payments? 
If the buyout offer includes an option to receive annuity payments make sure that you understand who is guaranteeing these payments. Generally, if a company is making this type of offer they are looking to reduce their future pension liability and they will transfer your pension obligation to an insurance company. They will be the one's making the annuity payments and ultimately guaranteeing these payments.
This is not necessarily a bad thing but you need to understand that your current or former employer is not behind these payments nor is the PBCG. Typically, if an insurance company defaults on its obligations your recourse is via the appropriate state insurance department. The rules as to how much of an annuity payment is covered will vary.
The impact of inflation
An additional consideration in evaluating a buy-out option that includes annuity payments of this type is the fact that most of these annuities will not include cost of living increases. This means that the buying power of these payments will decrease over time due to inflation.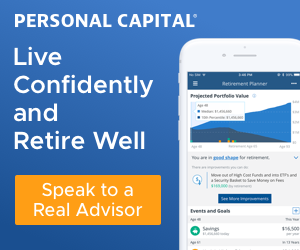 What other retirement resources do you have? 
If you will be eligible for Social Security and/or have other pension plans it quite possibly will make sense to take a buyout offer that includes a lump-sum. Review all of your retirement accounts and those of your spouse if you are married.  This includes 401(k) plans, 403(b) accounts, IRAs, etc. This is a good time to take stock of your retirement readiness and perhaps even to do a financial plan if don't have a current one in place.
The Bottom Line
I'm generally a fan of pension buyout offers, especially if there is a lump-sum option. As with any financial decision it is wise to look at your entire retirement and financial situation and to have a plan in place to manage this money.  Where an annuity is also available you need to understand who will be behind the annuity and to analyze whether this is a good deal for you. Be prepared to deal with an offer if you receive one.
Were you offered a buyout or early retirement package? Do you need some help evaluating it? Do you need an independent opinion on your investments and where you stand in terms of retirement? Check out my Financial Review/Second Opinion for Individuals service. 
NEW SERVICE – Financial Coaching. Check out this new service to see if it's right for you. Financial coaching focuses on providing education and mentoring on the financial transition to retirement.
FINANCIAL WRITING. Check out my freelance financial writing services including my ghostwriting services for financial advisors.
Please contact me with any thoughts or suggestions about anything you've read here at The Chicago Financial Planner. Don't miss any future posts, please subscribe via email. Check out our resources page for links to some other great sites and some outstanding products that you might find useful.