Whether you work as an employee or you are self-employed you work hard for your money. In spite of what was said on PBS Frontline The Retirement Gamble and elsewhere in the press, in my opinion 401(k) plans are one of the best retirement savings vehicles available. Here are 4 steps to make sure that your 401(k) plan is working hard for your retirement.
Get started 
This might seem basic, but you can't benefit from your employer's 401(k) plan unless you are participating. If you haven't started deferring a portion of your salary into the plan this is great time to start. Look at your budget, determine how much you can afford to defer each pay period and get started. You may be able to do everything online, otherwise contact the plan administrator at your company.
Are you self-employed? There are a number of retirement plan options to consider. If you don't have a retirement plan in place for yourself, do this today.  You work way too hard not to be putting something away for retirement.
Increase your contributions 
This is a great time to review the amount of your salary deferral and look to increase it if you are not already maxing out your contributions.  For 2022 the maximum contribution is $20,500 if you are under 50 and $27,000 if are 50 or over at any point during the year. For those 50 and over you can still make the full $6,500 catch-up contribution even if your contributions are otherwise limited to an amount below the maximum due to your plan failing its testing. This situation can occur for highly compensated employees and often occurs with smaller plans.
If you were enrolled into your employer's plan under an automatic enrollment scenario the amount you are deferring is likely inadequate to meet your retirement needs, you need to revisit this and take affirmative step both in terms of the amount deferred and the investment options to which those salary deferrals are directed.
It's often popular to urge 401(k) participants to contribute at least enough to receive the full amount of any company match. I agree that it makes sense to go for the full match, but the key words here are at least. The quality of each plan is different, but if your plan offers a solid investment menu and reasonable expenses, consider increasing your contributions beyond the minimum required to receive the full company match. Automatic salary deferrals are an easy, painless way to invest and simplicity in saving for your retirement should not be pooh-poohed.
Take charge of your investments, don't just default 
Target Date Funds are offered by many 401(k) plans and are often the default option for those participants who do not make an investment election. While TDFs may be fine for younger participants, I'm not a huge fan for those of you within say 15-20 years of retirement. If you are in this situation, look at an allocation that is more tailored to your overall situation. At the very least if you are going to use the Target Date Fund option offered by your plan take a hard look at how the fund will invest your money, how this fits with investments you may have outside of the plan, and the fund's expenses.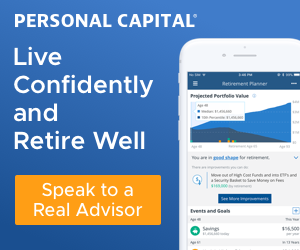 Plan for your retirement 
While contributing to your 401(k) plan is a great step, it is just that, a step. Your 401(k) is an important tool in planning for retirement, but the keyword is planning.  Many 401(k) plan providers offer retirement planning tools on their websites.  They may also offer advice in some format.  Consider taking advantage.
If you work with a financial advisor make sure that they consider your 401(k) and all investments when helping you plan for your retirement.  I find it amazing every time that I hear of some brokerage firm that forbids its registered reps from providing clients advice on investing their 401(k) account because the plan is not offered by their firm.
Approaching retirement and want another opinion on where you stand? Not sure if your investments are right for your situation? Need help getting on track? Check out my Financial Review/Second Opinion for Individuals service for detailed guidance and advice about your situation.
NEW SERVICE – Financial Coaching. Check out this new service to see if it's right for you. Financial coaching focuses on providing education and mentoring on the financial transition to retirement.
FINANCIAL WRITING. Check out my freelance financial writing services including my ghostwriting services for financial advisors.
Please contact me with any thoughts or suggestions about anything you've read here at The Chicago Financial Planner. Don't miss any future posts, please subscribe via email. Check out our resources page for links to some other great sites and some outstanding products that you might find useful.
Photo source:  Annie Spratt via Upsplash