I recently saw a question posted by a fellow member in an email forum for financial questions and other information that I follow.  The question was:
I have a 38-yr old dentist client who forwarded me an email from his insurance agent trying to sell him a universal life insurance policy for retirement income purposes.  This guy claims if my client puts in $10k for 10 years, at age 65, my client will get $26k in tax free income for 20 years (until he is 85).   Sounds too good to be true.  Has anyone seen this "scheme" before? 
My answer to him (and the responses of a number of other members) was that we had seen this; it's a familiar "song" in the insurance sales world.
A case study from my own experience
A client who was a high earning professional in his late 40s had purchased a variable policy with a $2 million death benefit.  The client is pretty financially savvy and the agent is someone who I know, respect, and have used with clients in the past.  This policy was sold to the client prior to my involvement, however.
The premise was that the client would fund the policy for 10 years and at that point the cash accumulation would be enough for the client to be able to fund a significant portion of his retirement by taking out money on a tax-free basis.
The reality some five years into this was that the underlying investments had not performed anywhere near what was needed via the original assumptions in the policy illustration.  At this point the client would have needed to fund the policy into his early 60s and with a significant amount of money.
I had an outside consultant review the policy and he suggested the client stop paying premiums and wait until the policy's surrender charges went away in about five or six years.  At that time we could look at doing a 1035 (tax-free) exchange into a low cost variable annuity or some other vehicle.  In the meantime there was enough money in the policy to fund the death benefit.  This was the best alternative among several lousy ones.
While the $2 million death benefit was not excessive for this client, the sole reason for buying the policy was to provide himself and his family with a supplemental retirement benefit over and above what he could do via his company's 401(k)/profit sharing and via IRAs.
What's wrong with life insurance as an investment or retirement savings vehicle?
As mentioned above often these policies have very optimistic investment assumptions.  If the underlying investments don't live up to those assumptions it's likely the amount available to fund retirement will be less and/or you might have to make larger premium payments for a longer period of time than anticipated.  The death benefit of the life insurance policy itself could also be reduced.
Once you begin taking money out of the policy it is vital that you stay on top of the amount withdrawn.  If you take out too much money from the policy it could lapse and trigger an expected tax bill.  A good agent or company will generally monitor this.
These policies often have hefty underlying expenses which are not always fully disclosed.  This eats into your investment returns.
While the example cited above involved a high-earning professional variations on this same theme are marketed to middle income prospects as well.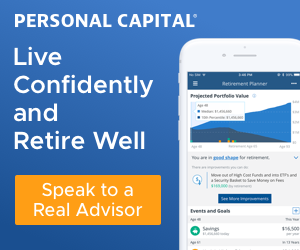 What are some alternatives to using insurance?
Certainly I would suggest that anyone considering this type of arrangement first fully fund any company retirement plan.   If you are self-employed make sure that you have looked at a Solo 401(k), a SEP, or other alternatives first.
Make sure that you have funded an IRA.
Look at a LOW COST, NO SURRENDER variable annuity such as those offered by Vanguard and others.
If you own a business look into retirement plans that might let you put additional dollars away for yourself such as a cross-tested profit sharing plan or cash balance pension plan.
If you are a corporate employee in mid to upper management you might have access to supplemental non-qualified plans.  These allow you to defer extra amounts over and above the limits of the 401(k).  A note of caution, non-qualified plans are subject to the claims of any creditors in the event that your employer encounters financial difficulty so tread carefully here.  Also be aware that you generally cannot roll these over to an IRA or a new employer's plan when you leave the company (or ever), in most cases you must take the money out and pay taxes at that time.
If approached by someone trying to convince you to use life insurance as an investment vehicle for retirement or any other purpose be very leery and ask many questions.  Make sure this is a good deal for you and not just for the rep trying to sell you the policy.
Approaching retirement and want another opinion on where you stand? Want an independent review of your investment portfolio? Need help getting on track? Check out my Financial Review/Second Opinion for Individuals service for more detailed advice about your situation.
NEW SERVICE – Financial Coaching. Check out this new service to see if its right for you. Financial coaching focuses on providing education and mentoring in two areas: the financial transition to retirement or small business financial coaching.
FINANCIAL WRITING. Check out my freelance financial writing services including my ghostwriting services for financial advisors.
Please contact me with any thoughts or suggestions about anything you've read here at The Chicago Financial Planner. Don't miss any future posts, please subscribe via email. Check out our resources page for links to some other great sites and some outstanding products that you might find useful.
Photo credit:  geralt