A recent article by Investment News' outstanding insurance and retirement products reporter Darla Marcado discussed the increased popularity of indexed annuity products (link may require free registration) among registered reps.  The zealousness with which these products are often sold sadly invokes images of the annual Canadian baby seal hunts in which the animals are often clubbed to death so as not to damage their valuable hides, with the remains then left to rot once the hides are removed.
As with any financial product it is a good idea to look at the pros and cons of Indexed Annuities.
Indexed Annuities – Pros
For the life of me I cannot come up with a single reason why I would ever recommend an Indexed Annuity to anyone.  To be sure I wasn't missing something I posed this question to my fee-only advisor study group recently and they agreed.
Indexed Annuities – Cons 
Unreasonably long surrender periods.  I've reviewed a number of these contracts over the past couple of years and they all seem to have surrender periods of ten years or longer.  I can't see giving your money to anyone who won't let you have access to it for a decade.  You can of course annuitize and most contracts allow for the withdrawal of a portion (usually 10%) each year, but you're prohibited from doing a 1035 exchange to another annuity contract if you find a better deal.
High fees and commissions.  These fees serve to reduce your returns and are often hard if not impossible to determine.  They can run in the 5% – 10% range and provide a great incentive for financial sales types to really push these products.  Make sure you demand that your rep disclose ALL commissions and fees that she might earn should you buy a contract.
They can be hard to understand.  With any financial product you should never even consider writing a check until you fully understand how it works and why it's beneficial to you.  The premise is typically that you will participate in a portion of any gains on an underlying market benchmark such as the S&P 500 and that there is some minimum amount of return that you will make no matter how the index performs.  Make sure you understand the underlying formulas that determine your return and any factors that might cause a change in the formula.  Check out FINRA's Investor Alert on Indexed Annuities as well.
Limited upside potential.  It is important for you to understand that this is not an equity investment.  Most contracts limit your participation in the underlying index.  For example in 2013 the S&P 500 gained over 32% so if your participation was limited to say 8% you would have missed out on a lot of the gain.
Confusing sales pitches. While technically not a feature of the product, it seems like the sales pitches for Indexed Annuities change to fit the times.  In the wake of the financial crises the fear mongering sales pitch was along the lines of avoiding the risk of the stock market while still participating in the upside.  These days it seems to be about the minimum returns as an alternative low-yielding CDs and other bank depository products.  Sorry there is no "wonder drug" financial product that I'm aware of.
Look this blog is not meant to provide readers with specific financial advice for their unique situation so please at the very least if someone is pitching you an Indexed Annuity (or any other financial product for that matter) ask them and yourself a few basic questions:
What's in this for the financial sales person?  Is this recommendation based upon my best interests or based upon them earning a hefty commission?
Does this product make sense for me based upon my situation, my goals?
Do I understand how this product works including the upside potential and the downside risks?
What are the underlying expenses?  Is there a lower cost alternative that I'm not being made aware of?
Is this the best version of this type of product or just the version the sales person has available to sell to me?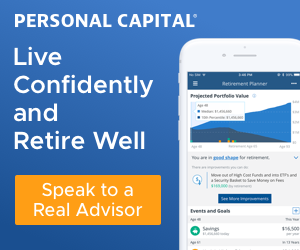 As with any financial product make sure you are buying an Indexed Annuity because it is right for you and not because you succumbed to a convincing sales pitch.
Approaching retirement and want another opinion on where you stand? Not sure if your investments are right for your situation? Need help getting on track? Check out my Financial Review/Second Opinion for Individuals service for detailed guidance and advice about your situation.
NEW SERVICE – Financial Coaching. Check out this new service to see if it's right for you. Financial coaching focuses on providing education and mentoring on the financial transition to retirement.
FINANCIAL WRITING. Check out my freelance financial writing services including my ghostwriting services for financial advisors.
Please contact me with any thoughts or suggestions about anything you've read here at The Chicago Financial Planner. Don't miss any future posts, please subscribe via email. Check out our resources page for links to some other great sites and some outstanding products that you might find useful.
Photo credit:  Flickr