Much has been written about lousy 401(k) plans, and rightly so there are a lot of them out there.  But what does a good 401(k) plan look like?  Here are 6 signs of a good 401(k) plan.
Reasonable administrative expenses.
An investment menu that contains solid, low-cost choices, including index fund alternatives.
An investment committee or similar group that monitors the plan's investments and manages the plan in accordance with an investment policy statement.
An investment line-up that includes some sort of a managed option for participants who are uncomfortable managing their investments. This might be Target Date Funds, or even access to direct advice.
The investment line-up contains choices across a wide range of asset classes.
The investment menu isn't stuffed with proprietary mutual funds or a majority of choices from a single fund family. 
A few thoughts on several of these items: 
Reasonable administrative expenses 
Frankly this will be difficult for most 401(k) participants to gauge.  Depending upon how your plan is structured via your company and the plan provider all of the costs to administer the plan may be covered by the expense ratios of the mutual funds (or other investment options) offered via revenue sharing or similar arrangements.
The expenses paid out of plan assets (your account balance)  over and above what might be covered by the expense ratios of the mutual funds offered will be listed on your quarterly account statements as part of the required fee disclosures that also include separate disclosures pertaining to the plan's investments.  They may be a bit cryptic and are usually listed as one or several line items on the statement.
To approximate what you are paying in total (including admin expenses) you will need to take a weighted average of the fund expense ratios for the investment options you hold plus these expenses listed on your statement (double check to see if these are annual or quarterly) and divide the total into your balance.
Don't take this as a hard and fast benchmark, but anything over 1% I would consider high as many plans I have dealt with are far lower all-in.
One way to gauge where your plan falls is to check the BrightScope site and type your company's or plan's name in the retirement plan search are on the top right of the site.  You'll note that if your plan is rated there will be several rankings including plan cost.  Note there is a drop down box where you can compare your plan to both all plans and also to plans in a similar size range.  This ranking is a helpful tool as a starting point. 
Low cost investment choices 
While low costs don't guarantee good investment returns, low mutual fund expenses have been shown to be a predictor of better investment returns.
Index funds are often cited as a solid low cost investment option and for the most part this is true.  Index funds are also generally true to their investment style and in many cases out perform a high percentage of actively managed funds.
Low cost also pertains to offering the lowest cost share class available to the plan in the case of mutual funds.  Examples of low cost share classes include:
Fidelity's K share class
Institutional (applies to many fund families)
Vanguard Admiral or Signal shares (the latter will be phased out and converted to Admiral shares)
American Funds R6
T. Rowe Price (not the R or Adv share classes)

 
Additionally many large employers are able to offer ultra-low cost institutional options via their plan provider.
Target Date Funds and managed options 
Target Date Funds are a huge growth area for mutual fund providers since the Pension Protection Act of 2006 made them a Qualified Default Investment Alternative (QDIA).  In plain English this means that plan sponsors can direct the salary deferrals of participants who do not make an affirmative investment election into the Target Date Fund closest to their projected retirement age.  Fidelity, Vanguard, and T. Rowe Price collectively have 70% or more of the total Target Date Fund assets.
Some plans might offer risk-based accounts that invest in a static asset mix as opposed to the Target Date Funds that will reduce their allocation to stocks as the fund moves closer to its target date.  At some point the Target Date Fund will move to a glide path which is a fixed allocation to equity that the fund maintains at some point which will vary widely by fund family.
Some plans may offer access to professional management of your account.  Typically there would be some sort of fee (often charged as a percentage of the assets in your account).  In some cases the plan provider such as Vanguard, Fidelity, or others might offer this service and in other cases it might be an external vendor such as Financial Engines.
I view the availability of any or all of the above options as a positive, but I also urge plan participants to fully understand what they are investing in in terms of Target Date Funds or risk-based options.  This also applies to any professional management services as well.  Just like choosing a financial advisor of any type you need to fully understand how they are allocating your money, do they consider outside investments in making their recommendations, and are they a fiduciary. 
The investment menu 
A well-rounded investment menu should include options covering a number of domestic and international equity styles, bonds, and fixed income, as well as a cash option (typically a money market fund or a stable value fund).  In addition other asset classes such as real estate, commodities, and others could be offered depending upon demographics of the participants and the desires of the plan sponsor.
As indicated above managed options are also a good idea.  In all cases it is important that the investments carry low expense ratios.
A menu of proprietary funds from the employer of the plan's advisor or rep is generally not a good idea as these funds are often higher in cost.  Generally a plan comprised mostly or exclusively of mutual funds from a single firm should be frowned upon, even if the funds are all from excellent fund families like Vanguard or T. Rowe Price.  No one fund family offers the best options in every asset class.
An additional item that should be considered is the company match, if any.  Obviously the larger the match the better, The reason I did not list the match above is that a company can offer a decent match in an otherwise lousy plan.  In most cases it still makes sense to defer at least enough of your salary to earn the full match as this is essentially free money.
As far as an engaged investment committee or other involvement from the organization sponsoring the plan this is critical.  I've worked with excellent committees even in smaller organizations. The constant here is a group that wants to offer the best plan they can for their employees and is engaged in monitoring the plan a regular basis.  Often this is done in conjunction with an independent outside financial advisor.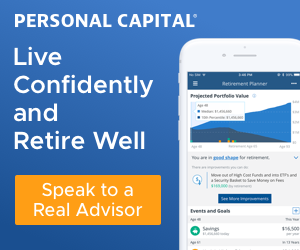 The above is not meant to be an exhaustive description of a good 401(k) plan, but rather to highlight some of the signs of a good 401(k) plan that I've seen over the years.  What features do you look for in a 401(k) plan when deciding whether and how to invest?  Please feel free to leave a comment or to contact me directly.
Approaching retirement and want another opinion on where you stand? Not sure if your investments are right for your situation? Need help getting on track? Check out my Financial Review/Second Opinion for Individuals service for detailed guidance and advice about your situation.
NEW SERVICE – Financial Coaching. Check out this new service to see if it's right for you. Financial coaching focuses on providing education and mentoring on the financial transition to retirement.
FINANCIAL WRITING. Check out my freelance financial writing services including my ghostwriting services for financial advisors.
Please contact me with any thoughts or suggestions about anything you've read here at The Chicago Financial Planner. Don't miss any future posts, please subscribe via email. Check out our resources page for links to some other great sites and some outstanding products that you might find useful.
Looking to learn more about investing and financial planning? Whether you do it yourself or work with a financial advisor, the Fire Your Financial Advisor online course from the White Coat Investor can help. Make this the year you invest in yourself. Be sure you have the knowledge and the tools to thrive in today's complex financial environment. (Note this is a affiliate link, I receive a fee if you enroll at no extra cost to you)