As you might imagine there are innumerable financial planning software tools available to financial planners and individuals.  Technology is a wonderful thing for our profession and more importantly for the clients we serve.  To this financial planner, however,  asking questions and the dialog this creates might be the most important financial planning tool of all.
The initial conversation 
When I first speak with a prospective client, either in person of via a phone call, I ask many questions.  Let's assume the prospective client is his/her 50s and approaching retirement.  The main question I generally ask in one form or another:
What prompted you to contact a financial planner?  My main objective is uncovering their "pain point" or what is bothering them financially.  The issue often surrounds their retirement readiness in the case of a pre-retiree or managing retirement withdrawals in the case of someone in retirement or on the cusp of retirement.  Often this single question will get the prospective client to me all about his or her financial concerns.  My preference is to do as much listening and as little taking as possible during this conversation.
During this initial conversation I want to learn several things which I use questions to accomplish.  These include:
These items are crucial to me in that I want to understand if this person has reasonable expectations as to the type of retirement lifestyle his or her financial resources will support.  It is also vital to understand if this prospective client has realistic financial expectations in general.
By this point we should both have a good feel if there is a potential match.  Am I a financial advisor in whom they have confidence and with whom they want to work to achieve their financial goals?  On the flip side I also have to make a determination if this is a client to whom I can add value.  Questions back and forth will have allowed both of us to make that determination.  If I feel that I am not the right fit for an individual I will make every effort to refer them to another advisor that I feel would be a better fit for their situation.
Client data gathering-quantitative 
Once someone becomes a client the questions not only continue, but they accelerate.  Certainly there are quantitative questions known as data gathering.  The types of informational questions most advisors ask include:
Statements or similar information for all retirement and investment accounts.
Cash holdings.
Other signification assets such as real estate, an interest in a business, a potential inheritance, etc.
Information about life insurance, disability, and long-term care policies as well as any annuities in force.
Social Security statements.
Information about pensions and other retirement accounts not covered above.
Information about the client's employee benefits if they are working.
A copy of their most recent tax return.
Cash flow data if spending is an issue for the client.
Any additional financial data that is relevant.
The reasons for asking these questions and requesting this quantitative data I think are pretty obvious.
Client data gathering-qualitative
Beyond the numbers and dollar amounts I generally ask many questions both initially with a new client and periodically when we meet to review their situation:
When do you see yourself retiring?

How do envision spending your retirement years?
Where do you envision living during retirement?

What are you goals?

College educations?
Retirement?
Travel?
Starting a business?

Do you have parents that you will need to support?
What does your monthly cash flow look like?
Has anything changed in life?
How is your health?
Do you have any major cash flow needs over the next 12 months?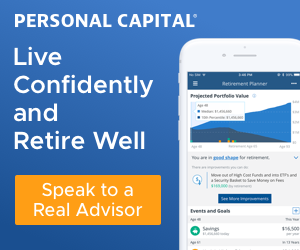 This is only a sample of the types of questions that I ask clients on a regular basis.  Of course not all of these questions are applicable to every client and for some clients the questions will be somewhat different.
As you can see, the answers to these and other questions can carry significant financial ramifications for people.  It is vital that I understand these types of issues as they concern my clients.
If you are doing your own financial planning, it is critical that you step back from your own situation and ask yourself these questions and that you discuss them with your spouse or significant other if applicable.
In my experience questions are among the most powerful financial planning tools available.  Make sure that your financial advisor is asking the right questions of you or that you are asking the right questions of yourself.
Approaching retirement and want another opinion on where you stand? Not sure if your investments are right for your situation? Need help getting on track? Check out my Financial Review/Second Opinion for Individuals service for detailed guidance and advice about your situation.
NEW SERVICE – Financial Coaching. Check out this new service to see if its right for you. Financial coaching focuses on providing education and mentoring in two areas: the financial transition to retirement or small business financial coaching.
FINANCIAL WRITING. Check out my freelance financial writing services including my ghostwriting services for financial advisors.
Please contact me with any thoughts or suggestions about anything you've read here at The Chicago Financial Planner. Don't miss any future posts, please subscribe via email. Check out our resources page for links to some other great sites and some outstanding products that you might find useful.
Photo credit:  Wikipedia