Update 3/25/2020 – With the carnage in the markets over the past month, as painful as it might be its important to look at your portfolio's asset allocation. What has the drop in the stock market done to your asset allocation? Rebalancing back to your target allocation is a good start. This might also be a time to review your target allocation to see if it still fits your situation, including your appetite for risk. During the coming weeks, as we hopefully see the markets stabilize and even start to recover a bit, you will want to revisit your portfolio and check the allocation a bit more frequently than you might normally to ensure that your portfolio is properly allocated. 
Update 2/25/2020 – With yesterday's drastic decline and increased volatility in the major averages I think rebalancing becomes even more relevant and important for investors. 
Update 2/6/2020 – Since my last update of this post the three major stock market averages, the S&P 500, the Dow and the NASDAQ all closed at record highs today. For many of you, your portfolios are likely up based not only on the stellar performance of stocks in 2019, but also due to the bull market that could soon hit its eleventh anniversary in the next few months. If you have not been in the habit of rebalancing your portfolio at regular intervals, this is a tactic you should be consider adopting. 
Last year was a down year for the markets, with the S&P 500 down 4.38% in 2018, the first down year for the benchmark since 2008. The index is up again in 2019 with a gain of 29.25% YTD through December 27.
So far, 2019 has been a solid year for real estate and a good one for fixed income as well. With all of these gyrations among various asset classes, you may be taking on more or less risk than is appropriate for your situation. If you haven't done so recently, this is a good time to consider rebalancing your investments. Here are four benefits of portfolio rebalancing.
Balancing risk and reward
Asset allocation is about balancing risk and reward. Invariably some asset classes will perform better than others. This can cause your portfolio to be skewed towards an allocation that takes too much risk or too little risk based on your financial objectives.
During robust periods in the stock market equities will outperform asset classes such as fixed income. Perhaps your target allocation was 65% stocks and 35% bonds and cash. A stock market rally might leave your portfolio at 75% stocks and 25% fixed income and cash. This is great if the market continues to rise but you would likely see a more pronounced decline in your portfolio should the market experience a sharp correction.
Portfolio rebalancing enforces a level of discipline
Rebalancing imposes a level of discipline in terms of selling a portion of your winners and putting that money back into asset classes that have underperformed.
This may seem counter intuitive but market leadership rotates over time. During the first decade of this century emerging markets equities were often among the top performing asset classes. Fast forward to today and they coming off of several years of losses.
Rebalancing can help save investors from their own worst instincts. It is often tempting to let top performing holdings and asset classes run when the markets seem to keep going up. Investors heavy in large caps, especially those with heavy tech holdings, found out the risk of this approach when the Dot Com bubble burst in early 2000.
Ideally investors should have a written investment policy that outlines their target asset allocation with upper and lower percentage ranges. Violating these ranges should trigger a review for potential portfolio rebalancing.
A good reason to review your portfolio
When considering portfolio rebalancing investors should also incorporate a full review of their portfolio that includes a review of their individual holdings and the continued validity of their investment strategy. Some questions you should ask yourself:
Have individual stock holdings hit my growth target for that stock?
How do my mutual funds and ETFs stack up compared to their peers?

Relative performance?
Expense ratios?
Style consistency?

Have my mutual funds or ETFs experienced significant inflows or outflows of dollars?
Have there been any recent changes in the key personnel managing the fund?
These are some of the factors that financial advisors consider as they review client portfolios.
This type of review should be done at least annually and I generally suggest that investors review their allocation no more often than quarterly.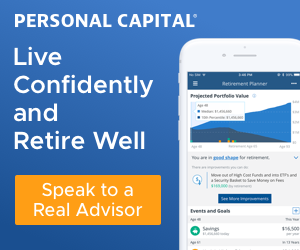 Helps you stay on track with your financial plan 
Investing success is not a goal unto itself but rather a tool to help ensure that you meet your financial goals and objectives. Regular readers of The Chicago Financial Planner know that I am a big proponent of having a financial plan in place.
A properly constructed financial plan will contain a target asset allocation and an investment strategy tied to your goals, your timeframe for the money and your risk tolerance. Periodic portfolio rebalancing is vital to maintaining an appropriate asset allocation that is in line with your financial plan.
The Bottom Line 
Regular portfolio rebalancing helps reduce downside investment risk and ensures that your investments are allocated in line with your financial plan. It also can help investors impose an important level of discipline on themselves.
How has the volatility in the stock market impacted your investments and your financial plan? Approaching retirement and want another opinion on where you stand? Not sure if your investments are right for your situation? Need help getting on track? Check out my Financial Review/Second Opinion for Individuals service for detailed guidance and advice about your situation.
NEW SERVICE – Financial Coaching. Check out this new service to see if its right for you. Financial coaching focuses on providing education and mentoring for the financial transition to retirement.
FINANCIAL WRITING. Check out my freelance financial writing services including my ghostwriting services for financial advisors.
Please contact me with any thoughts or suggestions about anything you've read here at The Chicago Financial Planner. Don't miss any future posts, please subscribe via email. Check out our resources page for links to some other great sites and some outstanding products that you might find useful.